With NAPA EasyPay, you don't put off repairs today that could leave you stuck and stranded tomorrow.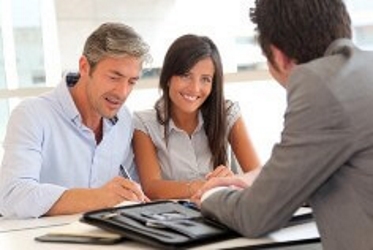 The NAPA EasyPay Card program eases the idea of expensive auto repair in Elizabeth. A visit to the auto repair shop is stressful enough without the worry of how you're going to pay for your car repair.
Let's face it; automotive problems can happen at the worst times possible. Your engine could start leaking oil or anti-freeze, the Check Engine light could start coming on while you're driving. All of a sudden you might start hearing a brake squeal or grinding sound as you're coming to a stop. Or maybe your transmission decides to start slipping when pulling out onto the highway.
While there's never a good time for any of these annoying vehicle problems to pop up, at least you'll have the comfort of knowing your car repairs are in good hands at Elizabeth Auto Care. It's for times like these that we're now offering the NAPA Easy Pay Financing Program!
Instead of taking a chance and putting off repairs you need now, let us help through NAPA and Synchrony Financial, to get you back on the road in no time. Just apply online to get started or call or stop in for an easy and quick application process.
EASYPAY CARD OFFERS INTEREST-FREE FINANCING
Since your Family's safety is a priority at Elizabeth Auto Care, we've got you covered. All too often, we see customers wanting to put off scheduled maintenance or delay having their car repaired due to an unforeseen financial strain in their lives. And that's why NAPA provides the EasyPay card program as a way for customers to keep their vehicle safe and reliable even though things may be a little tight financially.
Just ask us about instant approval of up to 12 months of interest free financing on eligible purchases. And when you use your Easy Pay NAPA card, it increases the NAPA Peace of Mind warranty to 36 months or 36,000 miles of coverage.
Enjoy 6 and 12 Month Special Financing Available on purchases of $199 or more made with your NAPA EasyPay Credit Card
6 Months on purchases of $199 or more
12 Months on purchases of $750 or more
Using your NAPA EasyPay card will extend your Peace of Mind Warranty to 36 Months/36,000 miles when you make your qualifying repair and services.
Subject to credit approval. Click here for Warranty details.
NAPA EasyPay Credit Card Cardholder Benefits:
Convenient Minimum Monthly Payments
Simple And Fast Credit Application Process
Instant Credit Decision
Increase Your Purchasing Power
Exclusive NAPA EasPay Cardholder Promotional Financing Offers
Won't Tie Up Other Important Credit Lines
Receive your credit card 7-10 days after approval
Convenient monthly billing statement
Online account management