Why My Brakes Squeal
I recently received a message from a client about "Why my brakes squeal". Not knowing the brake pads, I would have to say that they are at their end of use. Their is a tiny piece of metal that will touch on your rotor alerting the driver that the pads are ready to be replaced.
Wondering Why My Brakes Squeal?
There are three types of brake pads on the market:
Organic Brake Pads: Organic brake pads are cheaply made and not meant to last very long. They are a softer composition brake pad. When you see a lower price on brake pads in a store, these are organic pads and are their loss leader.  Elizabeth Auto Care does not carry, recommend or sell these types of brake pads.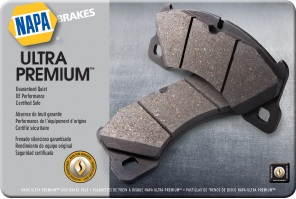 Semi-Metallic Brake Pads:  Semi-metallic brake pads last longer than organic but typically create that dark brake dust which is evident on your rims. The front tires are usually more heavily coated than the rear, as the front brake pads typically provide the majority of stopping power (roughly 70%). These pads will make more noise than organic brake pads and the driver will hear squealing and grinding. While they provide much more stopping power than organic pads, they are still not as superior as ceramic brake pads. Based on the year of the vehicle being serviced at Elizabeth Auto Care, we prefer to use ceramic pads… and here's why:
Ceramic Brake Pads: Will usually leave only a very light color dust when used, versus the dark dust of semi-metallic and will last often twice as long with almost no brake squeal complaints. This reduces the cost of ownership and maintenance while ensuring great stopping power.
If you are hearing a grinding noise or loud squeal when you apply your brakes, it may be time to bring your vehicle in for your free brake inspection at Elizabeth Auto Care, a AAA approved auto repair facility.
We recommend only using premium NAPA brand brake pads, discs, drums and rotors. Please call (412) 384-7700 to schedule a brake inspection appointment with an ASE certified mechanic today. Please also visit our Car Repair Appointment Scheduler to set up your brake inspection at our Elizabeth PA auto facility.