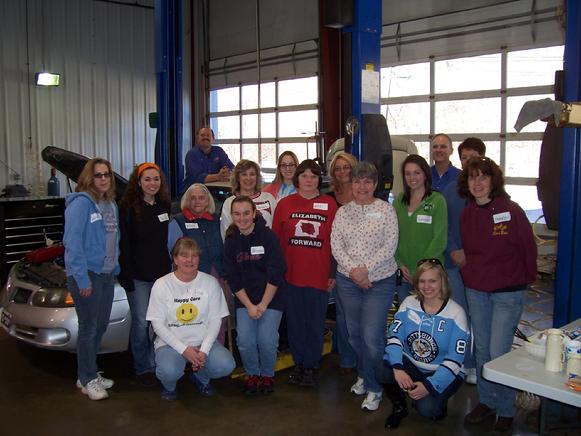 Ladies Car Care Clinic
We're hosting another Ladies Only (sorry guys) Car Care Clinic on
Saturday April 6th from 9am to Noon or 1pm!
So if you've always wanted to know what makes your vehicle tick, this is the event for you!
We'll host this clinic inside our clean & spacious 6 bay shop where we'll use demonstrator vehicles to show you, hands on, everything you've always wanted to know…But were afraid to ask.
At this One-Of-A-Kind event, you'll learn:
How to change a flat tire (Really! Hands on "How To")
How to avoid changing a flat tire
What to look for under your hood
The SAFE way to jump start your vehicle (you'll LOVE this part)
How to avoid the 5 most common mistakes that the car dealer WANTS you to make
Of course we'll have drinks and snacks too.
We'll have plenty of time to show you around your own vehicle and answer any specific questions you may have. Since this will be held on a Saturday and we're not open on Saturdays, we'll have the place all to ourselves. There won't be any other guys around, just us.
This is also a great opportunity for young ladies just starting to drive to learn as well, so if you have daughters – reserve a spot for them too.
Fill out the form below to reserve your spot before ANYBODY else gets the chance to attend our ladies only car care clinic! It's FREE to attend, so sign up now before the class is full.
OH, and if you have any burning questions about your vehicle that you'd LOVE to know more about, tell us on the form so we build it into our event – chances are your fellow classmates will want to know as well:
Register For The Next Ladies Car Care Clinic:

If you have ANY questions about this awesome clinic, just email us at:
service@ elizabethautocare.com
or call during business hours at:
(412) 384-7700
And ask for Dave, Mike, or Lisa