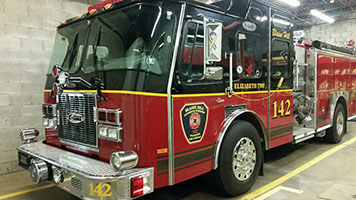 Hot Dog Day
Elizabeth Auto Care Hot Dog Day
Elizabeth Auto Care owners Dave & Lisa Striegel hold an annual 'Hot Dog Day' event and fund raiser in their auto repair shop parking lot with free food and drinks. Wednesday July 19th 11:30 am-4 pm
And this year Blaine Hill VFC will be their special beneficiary of all donations received at this 'Frankfurters for Firefighters' event. There will be prizes, giveaways, free food & drinks along with fun fire safety exercises for the kids. Plus, Elizabeth Auto Care will match up to $500 in direct donations for the Blaine Hill Volunteer Fire Company. So come out to support these brave volunteers that help keep Elizabeth safe!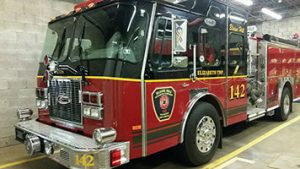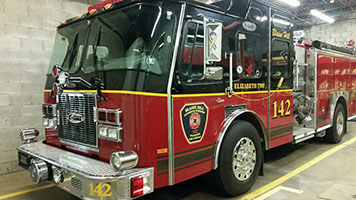 Come For The Food
We'll have free hot dogs of course, with all the toppings you love and even some special ones you may not expect. We'll be grilling them right in front of you under the tents with special guest chef and grill master Tom Striegel (my Dad :). Along with chips, drinks & dessert treats that will make a great meal or snack anytime between 11:30 am and 4 pm. And the best part is it's all free! It's our way of saying "Thanks" to all of our great customers and neighbors that share this great community with us.
Come For The Fun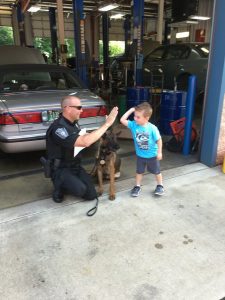 Check out their awesome new ladder fire truck that will be on site for all to see, the kids will love this! And they'll also have a fire escape house there too with simulated smoke so everyone can see how hard it is to get out of a burning building. All of this will be staffed by some of our finest Elizabeth Township volunteer fire fighters on hand to teach fire safety and answer any questions you or your kids may have.  We'll have free Fire Chief hats, temporary tattoos, and even some Blaine Hill VFC shirts for sale
Bring your cameras too!
Come For The Prizes
We always have some great prizes to give away from other local businesses, and this year definitely won't disappoint with a pair of tickets to a Steeler game for a lucky winner. Imagine sitting on the 50 yard line, behind the Steelers bench with an awesome view of the field you just can't get watching on TV!
'Like' our Facebook page for an extra chance to win…
Come Support Our Local Heroes
We always expect to get qualified help fast if the need arises to call 911 for an emergency. But in order to deliver this high level of volunteer service for our community it takes a lot of training, equipment and dedication from some brave volunteer men and women. Night or day, they sacrifice their time and personal safety at a moment's notice to rush to our aid. The least we can do is to show our support and let them know how much they mean to our Families.
Update After The Event:
With the help of our community, we were able to raise $1,008.00 for the Blaine Hill VFC to purchase protective suits for their EMS personnel. Thank you Elizabeth, it's an honor to be part of this great community!
History Of This Event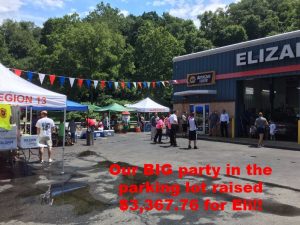 This family centered summer time picnic in the parking lot of Elizabeth Auto Care has transformed from a simple customer appreciation day in years past to a fun community wide event with hundreds of free hot dogs being served every year to families from all over Elizabeth Township, Elizabeth Borough and surrounding communities like Lincoln, Glassport, McKeesport, Boston and Forward to name a few.
In recent years, we have raised over $3,300 in donations for Elizabeth Township's new canine officer 'Eli' and the previous year over $2,200 in donations for Elizabeth Boroughs newest canine officer 'Ryker'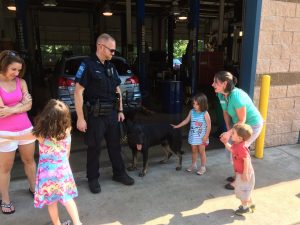 There were direct cash donations collected from our community members, T-Shirts were sold, and Elizabeth Auto Care would then match an additional $500 each year. All of these funds were collected to help outfit their special vehicles and provide protective vests for the canine officers.